Z-Uno is the first and only easy to use developer board that allows you to create your own Z-Wave device without deep knowledge of Z-Wave protocol or programming. Z-Uno is a mix of Z-Wave home automation radio protocol power and Arduino simplicity. Being inspired by Arduino project Z-Uno inherits all concepts of easy-to-use hardware and software solutions, keeping maximum flexibility.
For makers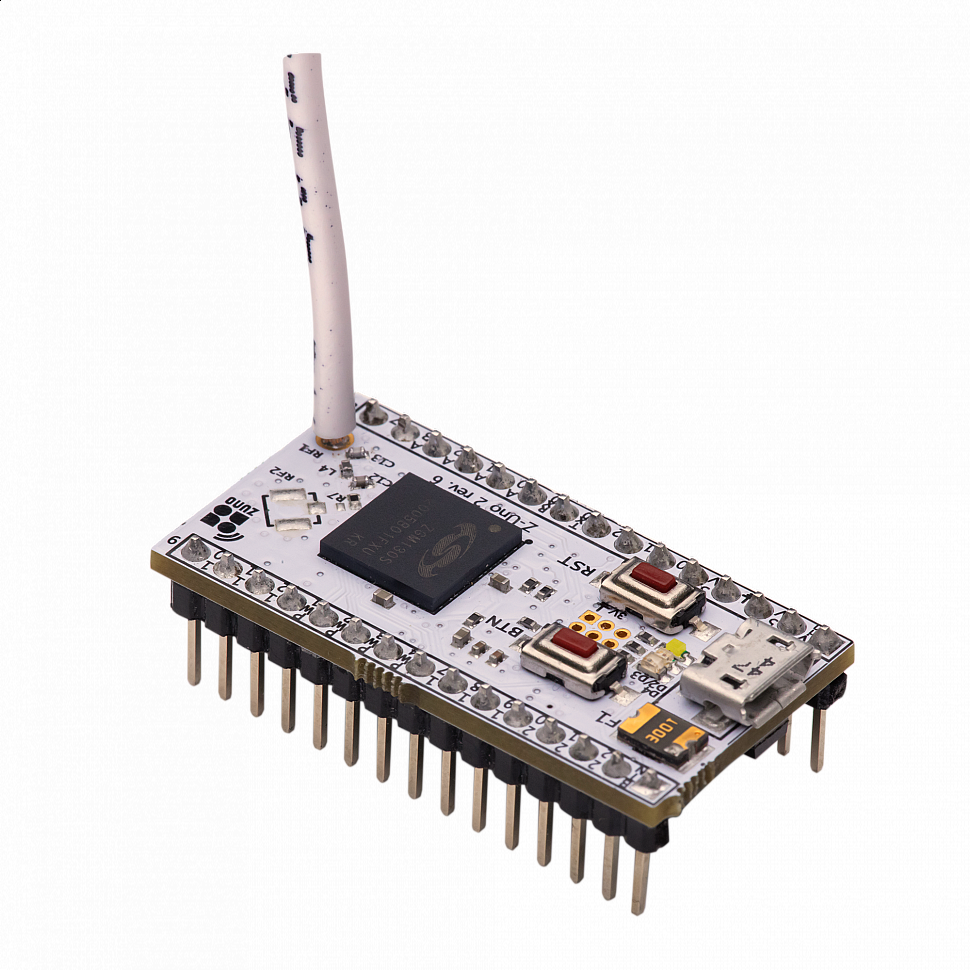 Z-Uno is a fully DIY product. It is made for those who are limited by existing choice of Z-Wave products and wants to extend their smart homes with more sensors and actuators: connect LEDs, buttons, switches, motors or any low voltage sensor including most of Arduino compatible sensors.
Z-Uno programming is done by writing sketch in simplified C language and loaded into Z-Uno using Arduino IDE. Many examples and comprehensive tutorials will help you to make your own project.
For installers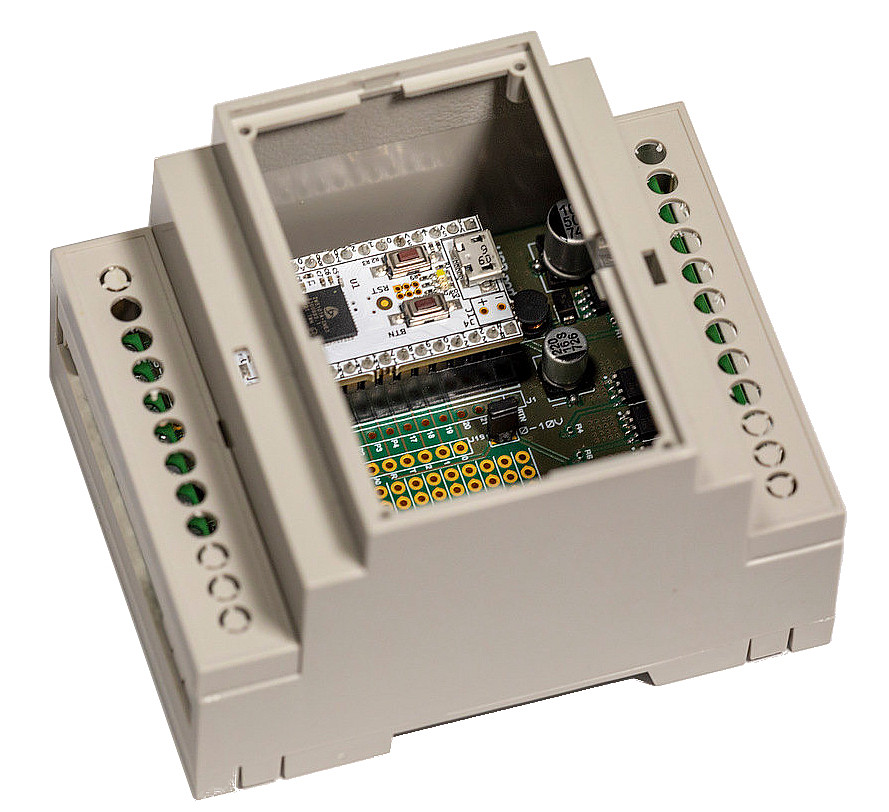 Z-Uno Shield is an extension board for Z-Uno for easy installations. It requires no soldering and no programming — configure, wire and include in the network.
Z-Uno Shield comes in DIN-rail case or Sealed case and have terminal strip for easy connection. An easy-to-use configuration tool will help you to define the behaviour of your Z-Uno Shield depending on the connected devices.
For manufacturers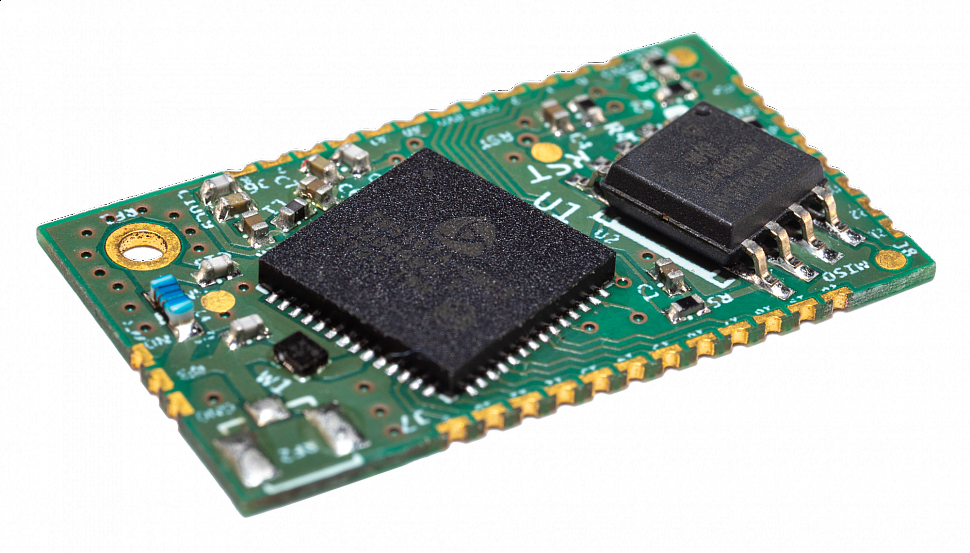 Z-Uno Module is a tiny version of Z-Uno designed to fit in your devices. From prototype to volume production: Z-Uno Module is fully compatible with Z-Uno, but is designed for SMD production process. Z-Uno Module is your perfect way into the growing IoT community.
Being a Z-Wave Plus certified device, Z-Uno is the perfect companion for you RaZberry gateway. Z-Uno is compatible with other controllers too.
For more information about Z-Uno — manuals, technical spec, example code — please refer to our Z-Uno microsite z-uno.z-wave.me